Product Information
Hardcover: 408 pages
4 colour print: gold, blue, red and black with dark green and gold embossed Balacron imitation leather cover
Size: 29.7 cm x 21 cm
Year of Publication: 2004
Shama'il an-Nabi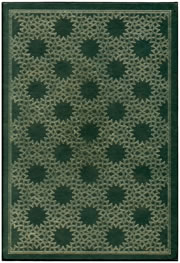 This book, Shama'il of the Prophet, is a compilation of hadith – reports of the sayings or actions of the Prophet Muhammad together with their traditional chains of transmission. The word shama'il means a description of a person's beauty on all levels, ellaborating the details of their physical appearance, moral character, day to day behaviour, spiritual manner and so on. Shama'il is that which characterises or encompasses a person.
The book is intended for both a scholarly audience and a general Arabic reading Muslim audience, and is compiled and fully indexed in accordance with the strict requirements of hadith scholarship making it a valuable reference work for experts in the field.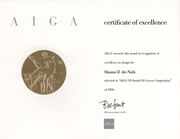 AIGA, the American Institute of Graphic Arts, has awarded this book with the AIGA certificate of excellence in design in 2006. The "AIGA 50 Books/50 Covers" competition has recognized excellence in book design and production since 1923, and its entries include books and book covers ranging from trade, reference, and juvenile books to museum publications, encompassing standard as well as limited edition and special format books.