Fou'ad Font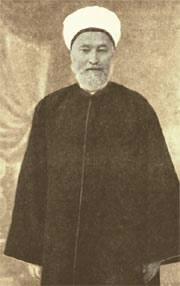 The Arabic typeface used by Tradigital deserves detailed mention also in this connection. This font was developed by Tradigital and is known in the Arabic speaking world as the Fou´ad font. This beautiful and very legible font has been achieved by copying the letters of the so-called Fou´ad Holy Qur´an, which was ordered to be made in 1932 by the Egyptian King Fou´ad and which is universally regarded as the highest achievement of Arabic typography. The calligrapher Sheikh Aziz Effendi ar-Rifa´i, who was entrusted with this production, was a famous master of his art. Even now his calligraphies are admired and regarded highly.
The Fou´ad font of Tradigital corresponds in detail with the calligraphy script of Sheikh Aziz Effendi and therefore makes it possible to produce new books with this beautiful font.
The wide range of books, that we have produced until today enables us to provide a professional service for any kind of book or printed material. Whether you want to produce technical manuals, religious books, art books, study books, children's books or custom-made editions, we have the knowledge and the experience to offer you individual solutions.
ARABIC typesetting for encyclopaedia of hadith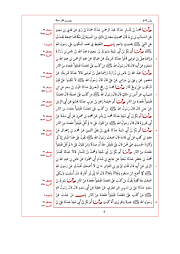 The world's finest Arabic typeface has been developed and used throughout the Encyclopaedia of Hadith. This typeface is based on the font used for the 1932 King Fu'ad edition of the Qur'an, generally acclaimed as the high-point of Arabic typography. With the assistance of some of the worlds leading experts in Arabic calligraphy, at least a thousand additional characters have been added to enhance the texts readability and beauty, enabling the creation of the most beautiful Arabic pages ever seen since the demise of the manuscript tradition.